Topic: Martin County fair pics...
Well We did the Martin County Fair today, and I am pleased to say that Rhett Kelley http://www.cowwhips.com , and Whipmaker Steve Koliski of http://www.21stcenturywhips.com/ was in attendance. Sadly this is the only photo I got of these two masters, as Steve is super sonic, and didn't stay still long enough, and Rhett was busy working on whips. The table shown, kind of became the WhipRX station where we replaced many a fall and cracker for the contestants.


Here is a synopsis of the rules
The contest was open to School age kids, and in only 2 categories...Boys and Girls.
The downside is you had 17 year olds competing against 7 yr olds. I hope that in the future that the contest is broken down by age as well...Some of the Young'uns are really talented but over shadowed by the older competitors.
JUDGING
Judges scored on a 1-10 scale with 10 being ranked the highest score. Contestants were judged on: The Most Original, Sharpness, Loudness, and Best Overall Performance.
Here is a pic of the panel. Rhett was set to be a judge, but as some of his whips were featured in the contest stepped aside to prevent the illusion of bias. Here is the esteemed Panel...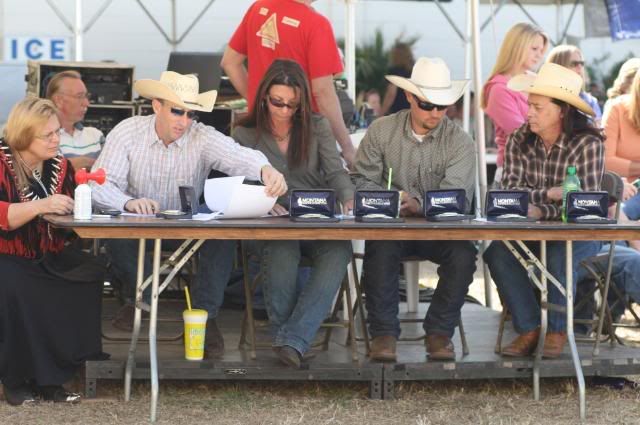 The Prizes awarded were these...Very nice ! I want one myself!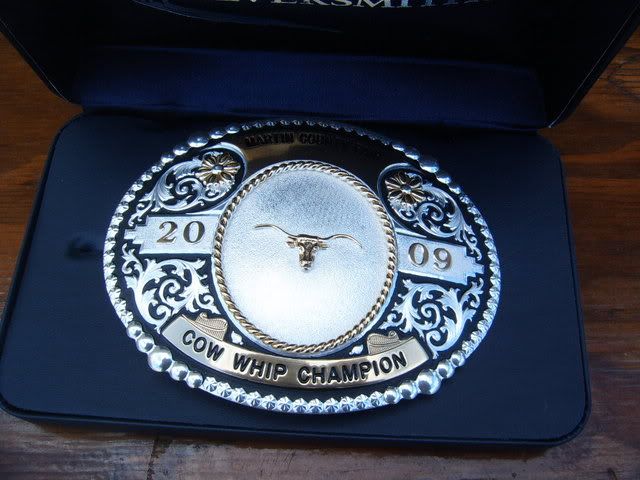 Steve Also donated a custom whip for the winner, and DVD's for the runners up. Midwestwhips.com also donated DVD's.
One of the Judges ( The Great Cindini of West Palm Beach) Whip Performer, fire eater, knife thrower...etc. Brought her prized whip. A gift from Burt Reynolds, and featured in the Western "The Man Who Loved Cat Dancing.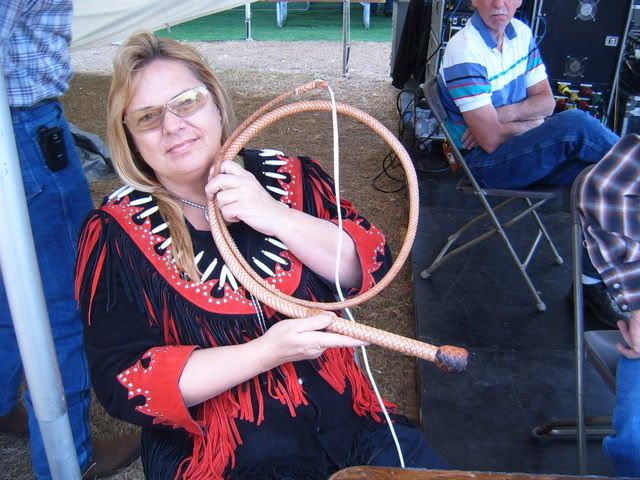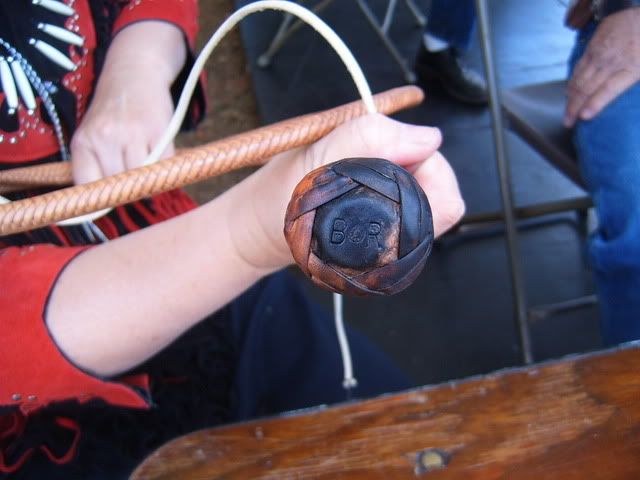 Sadly some of the kids had no idea who Burt Reynolds is!
Here is a whip Donated by Rhett Kelley as a raffle item to benefit 4H.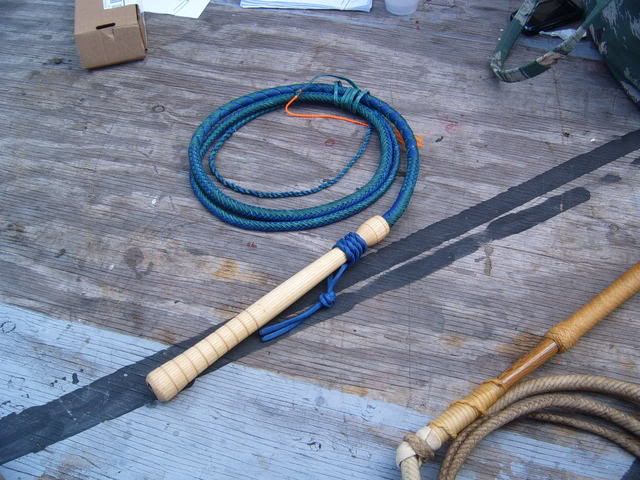 On to the Competitors...
The kids age range varied greatly, as did their experience. None of them had ever had any professional instruction, and while raw, were surprisingly talented. One young man had cracked a whip for the first time 2 weeks ago, and did quite well. I think with a bit of practice, and Paul Nolan's and Steve Koliski's DVD's these kids are going to be amazing for next years event. Which is already being planned, and will be much bigger and better next year. I know you guys are busy, so plan those TAX DEDUCTIBLE PRIZE DONATIONS NOW! (shameless plug).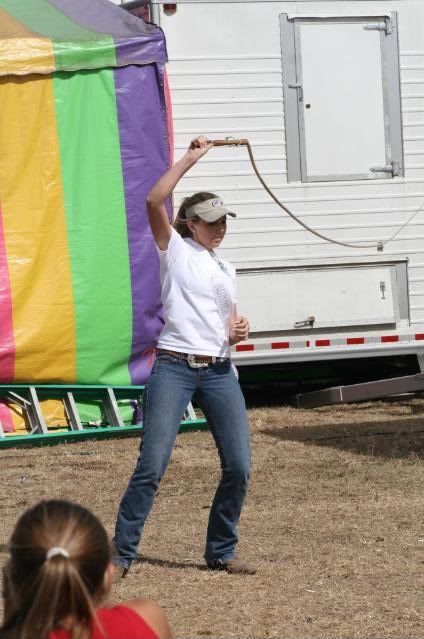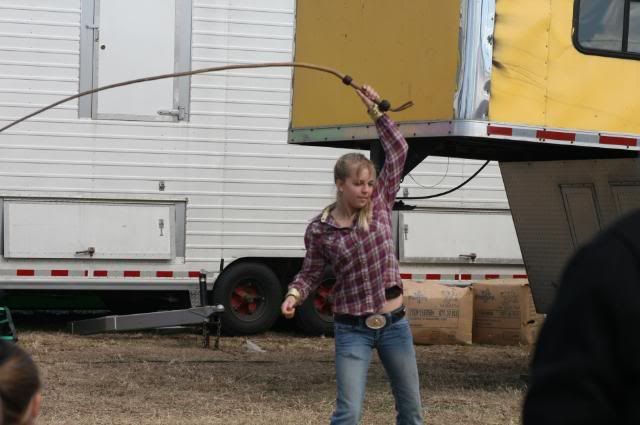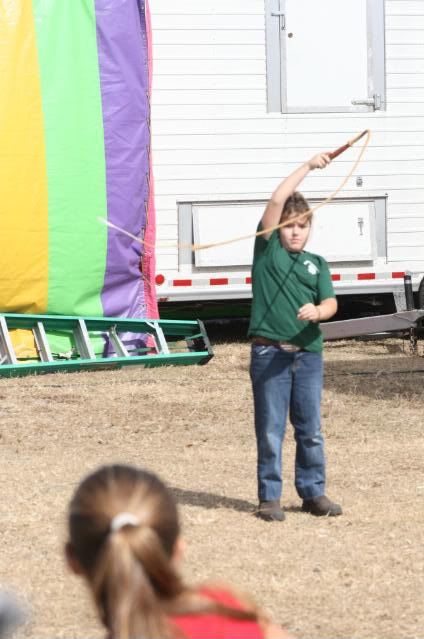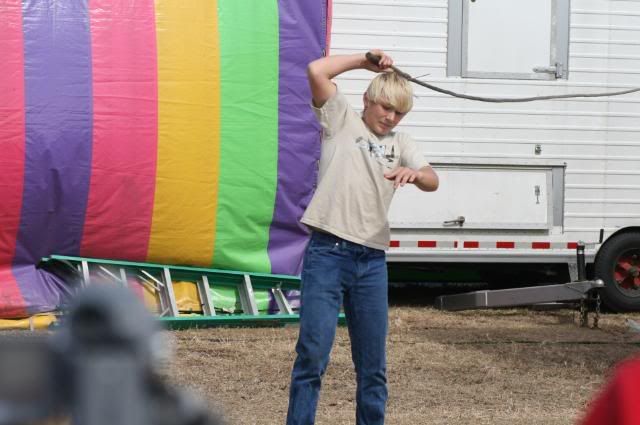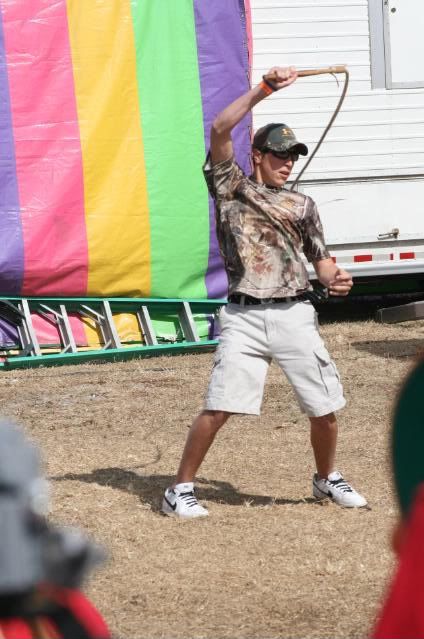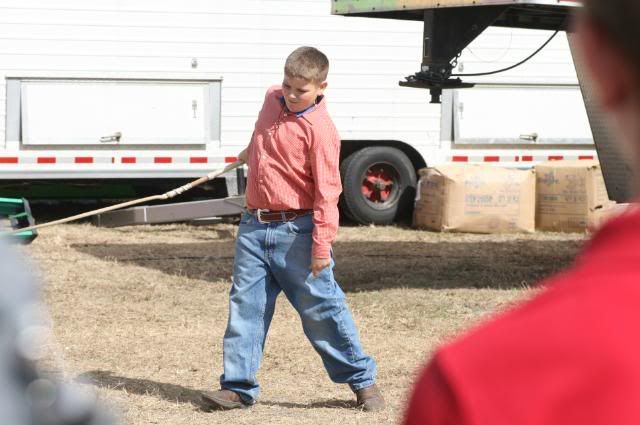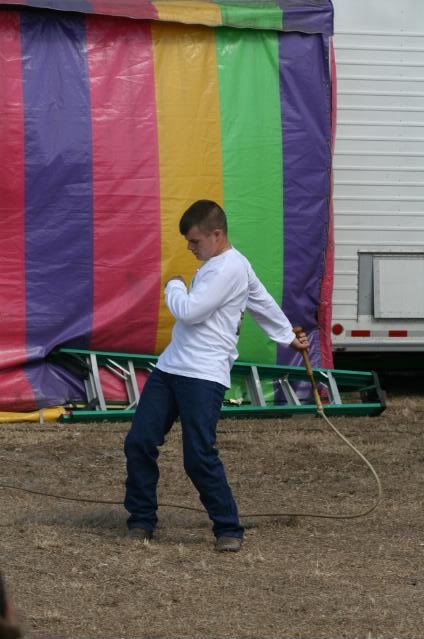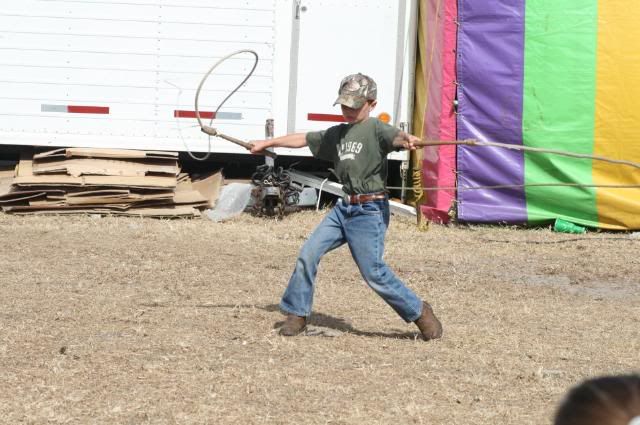 (this kid was a natural)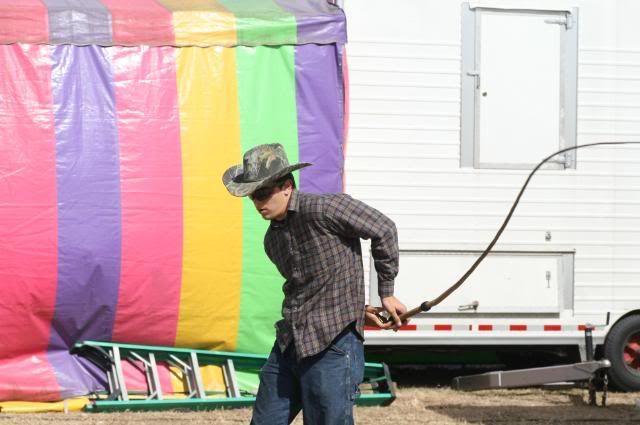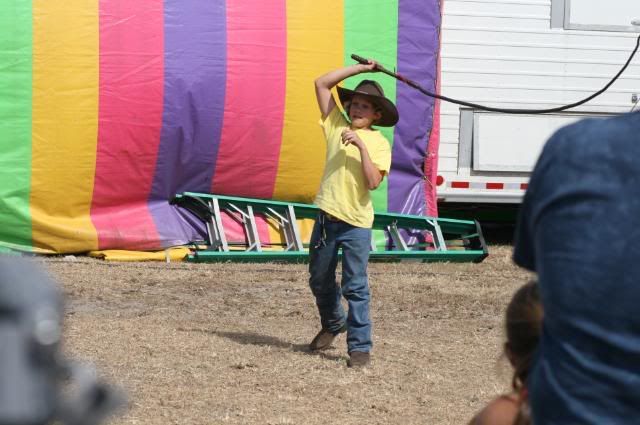 Your winners...
Girls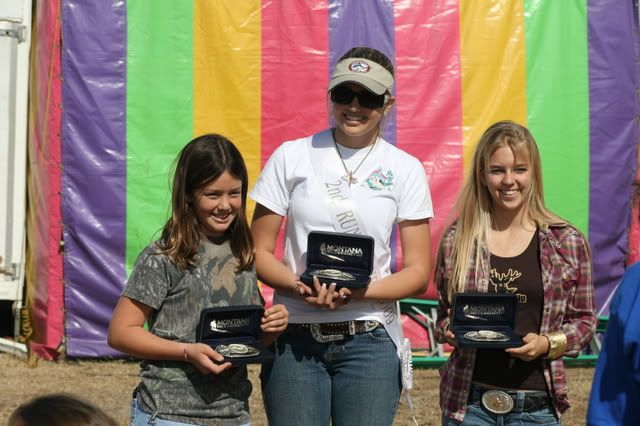 Boys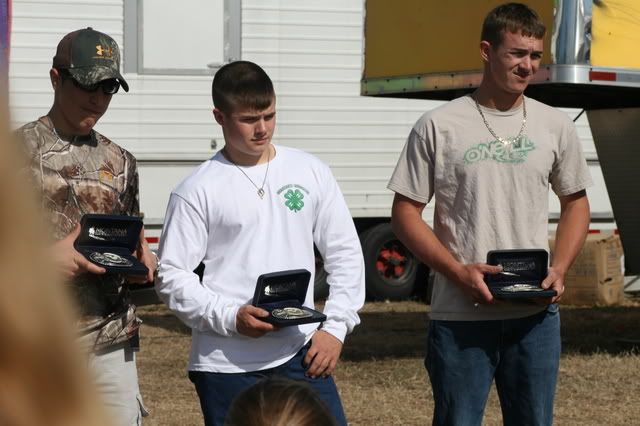 All in All it was a great time, the kids had fun, we had fun, and it was really great to meet Rhett and Steve. I can tell you their whips really do live up to the hype. I was amazed at Steve's Apex whip and 40 footer. I narrowly averted disaster when I tried to decapitate myself with that monster! Thankfully there are no pics of that! Rhett brought a couple of prototype nylon stockwhips that were spectacular as well. The best thing for me though was this early nylon whip by maker George Altman. It ain't the prettiest thing, but is one of my prized possessions because of what it is, who made it and when. It would not have been possible for me to obtain such a rare treasure if not for Rhett...and my thanks goes out to him for the opportunity.

Well that's all folks,
Ron